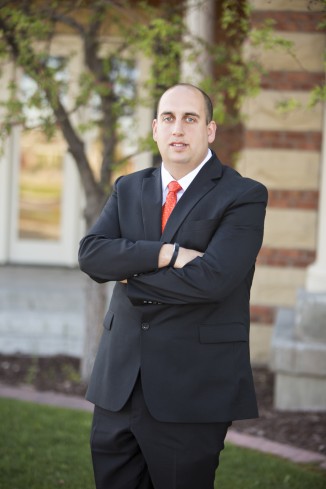 Education

University of Idaho College of Law (J.D.)

-Graduated summa cum laude
-Managing Editor, Idaho Law Review
-National Moot Court Team
-ABA regional negotiation competition
-Regional Representative J. Reuben Clark Law Society

Brigham Young University-Idaho (B.A.)

-Bachelor of Arts in Political Science
-Minor in Russian Language
Practice Areas
Commercial Contracts and Transactions
Appellate Practice
Agricultural Litigation
Admissions and Memberships
Idaho State Bar
United States Court for the District of Idaho
ISB Appellate Section
ISB Young Lawyers Section
Cory R. Stegelmeier
Attorney
Cory R. Stegelmeier is an associate with Hall Angell & Associates. Before joining Hall Angell & Associates, Cory worked as a judicial law clerk for two years for the Honorable Justice Joel D. Horton of the Idaho Supreme Court. While clerking with Justice Horton Cory was exposed to a large variety of cases while gaining useful insight into the appellate process in Idaho.
Cory has experience in a wide range of legal matters including: employment law, agriculture law, contract formation and defense, and municipal law.
Cory graduated summa cum laude from the University of Idaho College of Law. While at law school, Cory excelled in legal writing and client representation. Cory represented the University of Idaho as a member of the National Moot Court team and twice earned the honor of representing the College of Law at the ABA Regional Negotiation Competition after winning a law school wide negotiation competition. Cory also served as president and on governing boards of a number of clubs and organizations including serving as a managing editor for the Idaho Law Review.
In addition to pursuing his career in the law, Cory is currently serving in the United States Army Reserves. Cory joined the Army Reserves in 2010 while completing his undergraduate degree at Brigham Young University-Idaho. Cory has remained active as a member of the 1016th Quartermaster Company in Twin Falls while maintaining his grades and scholarships in college and law school.
Cory is a native of Idaho Falls and enjoys spending time with his immediate and extended family in the area.