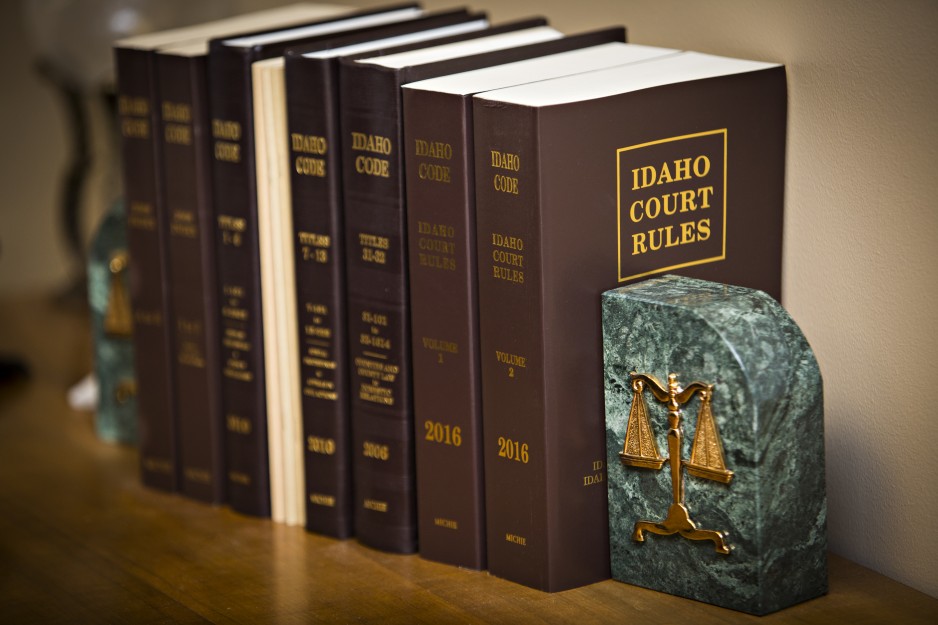 Insurance Defense Litigation
We defend insurance companies and their policyholders. Our lawyers are dedicated to pursuing all avenues of dispute resolution to achieve the best outcome possible. We are dedicated to representing the best interests of our clients in a cost-effective manner. From the outset we undertake a thorough analysis of every insurance matter in order to provide our clients with a detailed early evaluation of their options. Our attorneys have a high rate of success in securing the dismissal of unfounded insurance claims by way of pre-trial motions to dismiss.
Government Entity and Municipal Defense
Our attorneys have vast experience in all areas of municipal liability. We specialize in defending government entities and their employees from state and federal tort claims, premises liability claims, personal injury claims and discrimination claims. Our attorneys have defended counties, cities, school districts, irrigation districts and other governmental entities in both State and Federal court. Our municipal liability team has a tremendous rate of success in prevailing on summary judgment and in defending cases at trial.
Business Law/Commercial Litigation
Commercial disputes are becoming more difficult to navigate and can seriously damage the profitability of a company. Whether you are involved in a partnership dispute or a breach-of-contract action, it is important to achieve a quick and effective solution. Regardless of origin or the size of the company, stakes can be high. Our attorneys listen to the goals and concerns of the client, explain the benefits and disadvantages of each option and help clients develop a plan of action that addresses the goals of the business.
We help our clients implement measures to ensure that, wherever possible, they do not become embroiled in disputes. If a dispute arises, we ensure that they are equipped with the resources, experience and knowledge to reach a prompt and successful resolution. In reaching this goal, experience is paramount. We represent clients in all stages of litigation. Our attorneys have represented clients before all types of trial, appellate, regulatory and alternative dispute resolution tribunals. From the onset of a dispute through to resolution, we help our clients make well-informed decisions. We advise government entities, corporations, agri-business, executives and directors. They trust us to guide them through their most significant litigation challenges.
Employment Law
We maintain a specialized employment practice group that offers representation in all aspects of employment law. Our team of talented lawyers finds proactive and practical solutions to complex regulatory and other compliance issues and gives advice intended to help avoid costly litigation. Our attorneys advise across the full spectrum of employment, compensation and benefits issues, including advisory and transactional, contentious and non-contentious. This includes advising on issues from executive compensation, employment, incentives, labor, employee relations, disputes, HR policies and privacy, to restructuring, pensions and immigration. Additionally, our attorneys provide risk management seminars to employers.
If litigation does arise, we stand ready to provide aggressive and competent representation in federal and state court, as well as before all administrative agencies. Our attorneys have extensive trial experience in matters involving violations of civil rights, Title VII litigation, gender based discrimination, sexual harassment, disability discrimination under the ADA, religious discrimination, and age discrimination under the ADEA.
General Civil Litigation
If you are involved in a dispute, our team of talented lawyers finds proactive and practical solutions to disputes and gives advice intended to help avoid costly litigation. If litigation does arise, we ensure an aggressive, competent representation in federal and state court, as well as before all administrative agencies.
Business Sales and Acquisitions
Our attorneys have helped many clients navigate the often complicated process of selling or purchasing a business. Whether you are selling or buying an existing business, we can work with you and your other professional advisors to ensure that the transaction is properly structured, help negotiate contract terms, and prepare the necessary legal documents.
Secured Financing Transactions
Firm attorneys have assisted large farming and agricultural companies and other business borrowers in connection with their financing needs. This experience includes negotiating appropriate loan terms and preparing the wide array of documents typically required by banks and other lenders, such as loan agreements, promissory notes, security agreements, UCC financing statements, mortgages, deeds of trust, disclosure schedules, opinion letters, and intercreditor agreements.
Estate Planning, Administration and Probate
An essential aspect of family protection and long-term wealth preservation is establishing a plan to transfer one's property after death. Our attorneys help people plan their estates using a variety of tools and methods, such as wills and trusts that are tailored to meet individual needs. Our estate planning experience ranges from small to very large estates, and our attorneys strive to help clients achieve estate planning objectives based on the specific needs and desires of each client.
In addition to helping clients create personalized estate plans, our attorneys have significant experience guiding clients through the estate administration and probate process after death, including identifying and distributing assets, dealing with creditors, and advising those who have been appointed as fiduciaries.
Business Formation
Whether you are starting a new business or restructuring your existing company, our attorneys help clients select the most appropriate business entity and properly structure the arrangement between owners. Common business entities include corporations, limited liability companies, and partnerships. Our attorneys understand the advantages and disadvantages of each type of entity, and will guide you in the direction that best protects your business interests, including future growth and succession planning.
Business Transactions
Our attorneys have experience advising clients on the structuring of business transactions, and with the negotiation and drafting of many types of business contracts. We work closely with clients to ensure that they understand each contract and minimize the risks associated with each transaction. Our attorneys take a creative and meticulous approach to each transaction, and strive to provide clients with great value by protecting their interests to the fullest extent possible.
Real Estate Transactions
Hall Angell & Associates offers a broad range of services in connection with the sale, acquisition, and leasing of commercial and residential real estate. Our experience includes acquisitions, sales, development, secured financing, leasing and subleasing, easements, and resolving problematic issues such as encumbrances to title and boundary line disputes. We also represent clients before planning, zoning, and other public bodies.
Construction Transactions
The firm has broad knowledge and experience in construction law. Our attorneys have represented contractors involved in a variety of projects ranging from domestic residential projects to large-scale international industrial projects. The firm provides representation to clients through all phases of construction, from initial planning and development to contract formation and dispute resolution.
Personal Injury
If you have suffered a personal injury due to the negligent actions of others, we can help you get the medical care and financial compensation you deserve. Our clients include people injured in car accidents, hurt because of defective or dangerous property conditions, injured as the result of negligent medical care, or damaged by a defective product.
Family Law
Our attorneys help individuals through a variety of family and domestic legal matters. Many aspects of family law can be emotionally charged and stressful. Our attorneys are committed to providing compassionate representation while also ensuring that our clients are aggressively represented and that matters are resolved in a timely manner.