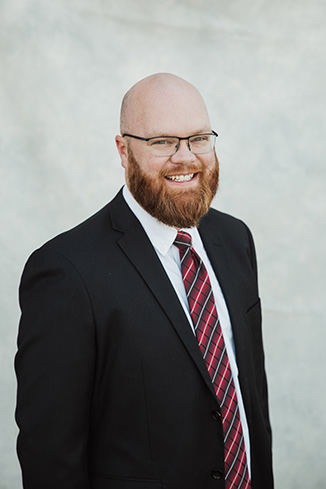 Logan M. Haglund
Associate
Logan Haglund is an associate with Hall Angell & Associates. Logan has experience in a wide range of legal matters including: landlord-tenant law, employment law, municipal law, contract formation and defense, business formation and dissolution, and family law.
Logan moved to Idaho Falls with his family in 2004. He met his wife, Tami, while attending school at BYU-Idaho. Logan graduated from the Creighton University School of Law, in Omaha, Nebraska, where he practiced for three years before returning to Idaho Falls. Logan has represented numerous property owners in restitution actions, property disputes, purchase and sale agreements, and more. Logan has also represented several individuals in divorce and custody proceedings. Logan prides himself in his transparency and diligence with his clients.
When Logan is not in the office, he can often be found entertaining his two little girls with Tami. The family enjoy outdoor outings with grandparents, including exploring nature with their side-by-side, which has been dubbed their "racecar" by their children.