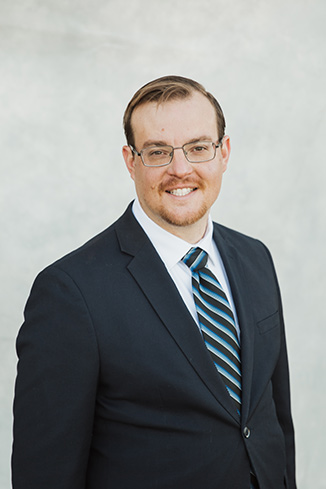 Justin R. Walter
Associate
Justin Walter is an associate with Hall Angell & Associates. Justin graduated from Brigham Young University with a B. A. in History in 2013. He received his J.D. from Brigham Young University in 2016, and was admitted into the Idaho State Bar in April, 2019.
During his time at Brigham Young University, Justin interned with the Provo City Attorney's Office. Following graduation from law school, he was employed as a staff attorney for the Seventh Judicial District of Idaho in Jefferson County, where he assisted the district judges with legal research, writing, and trial preparation. His most recent employment was with the Bonneville County Prosecuting Attorney's Office, where he prosecuted misdemeanor and felony criminal cases on behalf of the State of Idaho. He joined Hall Angell & Associates in August, 2022.
Justin has experience in a range of legal matters, including employment disputes and municipal defense.
Justin is originally from Southern California. He enjoys living in Idaho with its numerous outdoor activities and when not practicing law is generally hiking or camping with his family.