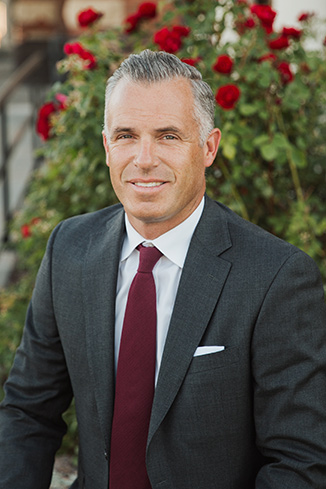 Education

University of Idaho College of Law (JD)
Brigham Young University (BS)
Ricks College—Idaho (AS)
Admissions and Memberships
9th Circuit Court of Appeals
United States Court for the District of Idaho
Federal Bar Association, Idaho Chapter
Idaho Association of Defense Counsel
Idaho State Bar
Sam L. Angell
Partner
As a litigator, Mr. Angell has extensive experience in a wide range of complex governmental entity, insurance defense and commercial matters. He has represented clients in State and Federal District Court and the Ninth Circuit Court of Appeals.
Mr. Angell has assisted governmental entities including cities and counties across the State of Idaho in the defense of complex state and federal tort claims, including employment discrimination and wage and hour claims, 1983 constitutional claims, age discrimination claims under the (ADEA), disability discrimination claims under the (ADA), land use, zoning and irrigation claims, and related matters. This work has included representing local and national corporations and individuals in commercial and contract litigation, agricultural litigation, land use and boundary disputes, DEQ compliance, trade secret, duty of loyalty and other business matters including shareholder derivative suits.
In addition, Mr. Angell works for business and agricultural clients in the negotiation and preparation of a variety of business-related contracts, such as employment agreements, non-compete agreements, independent contractor agreements, nondisclosure agreements, and farm leases. He takes pride in being available to assist his business and agricultural clients in whatever complications might arise including employment matters, human resource issues, collections problems, and in the enforcement of agricultural and business agreements.
Mr. Angell is the city attorney for the city of Ashton and the city of Driggs representing both cities in general civil matters.